The Center for Child Welfare and Adoption Studies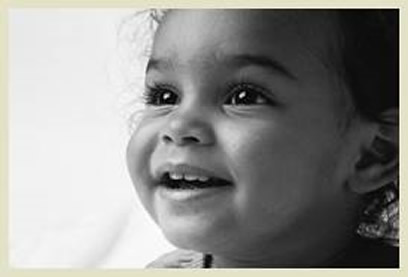 Founded in 1998, the Center for Adoption Studies at Illinois State University conducts applied research, policy analysis, and training covering a broad spectrum of areas related to adoption and child welfare. As an affiliate of the School of Social Work within the College of Arts and Sciences, the Center has a multidisciplinary focus and is nationally known for its collaborative partnerships with human service, education and legal institutions invested in the health and well-being of children and families.
Center for Adoption Studies faculty promote values of social justice, equity, ethics, and inclusion in their work and make it a priority to expose students and emerging professionals to these values through internships, assistantships, thesis and dissertation work, independent study and honors projects.
The work of the Center is exclusively funded by external grants, which include current and/or previous support from the Spencer Foundation, the Illinois Department of Children and Family Services (DCFS), the U.S. Department of Health and Human Services (DHHS), and the Evan B. Donaldson Adoption Institute. Since its inception the Center has received more than $4.5 million in grants and contributions to support its research activities. Center faculty have received numerous awards and citations, including the Angels in Adoption award from the Congressional Coalition on Adoption Institute, two Chairman's awards from the Illinois Department of Children and Family Services, African American Advisory Council, and Excellence in Adoption Award from HHS and the Illinois Governor's Office.
Relationship to Educating Illinois and The Illinois Public Agenda. The work of the Center for Adoption Studies is grounded in a "Scholarship of Engagement" framework (Barker, 2001 (1), Boyer, 1996 (2)),which integrates "civic engagement, collaborative partnerships, and social problem solving" into academically relevant teaching, research, and service.  This emphases on engagement, responsiveness, and relevance is aligned with the Illinois State University's vision, mission, and goals as set forth in Educating Illinois,the University strategic plan.
The Center for Adoption Studies contributes to the realization of The Illinois Public Agenda, the strategic plan for higher education in the state, by preparing post-secondary students for the increasingly competitive and challenging field of social work and human services. Exposing students and human service professionals to the latest research and innovation within the fields of adoption and child welfare, the Center for Adoption Studies further supports the University's goal of developing an efficient and effective educational infrastructure that meets the economic needs of the state
(1) Barker, D. (2004). The scholarship of engagement: A Taxonomy of five emerging practices.  Journal of Higher Education Outreach and Engagement 9 (2): 123
(2) Boyer, E. (1996). The scholarship of engagement. Journal of Public Service and Outreach 1(1): 11–20.